PUMPKIN SPICE MONKEY BREAD
When October is here that means we get to whip out all of the pumpkin goodies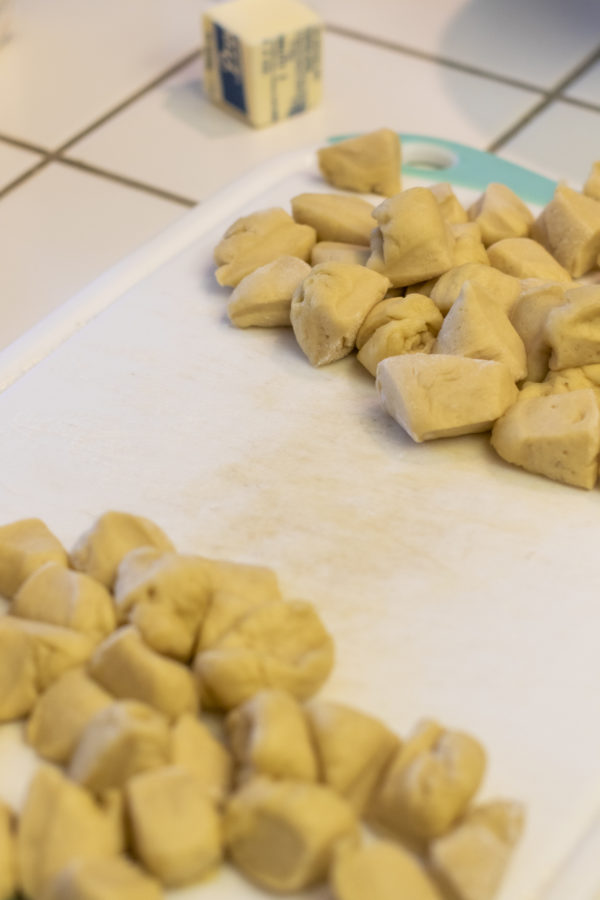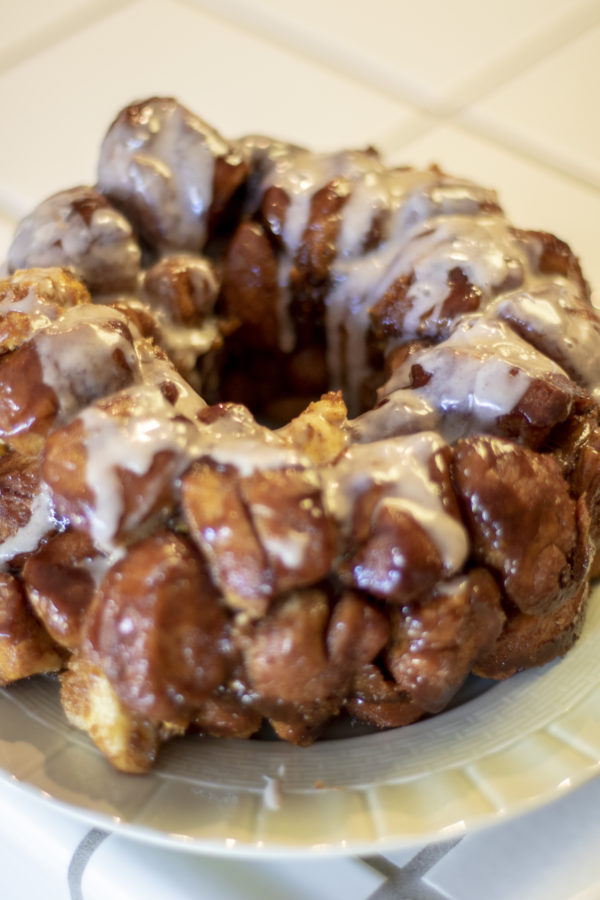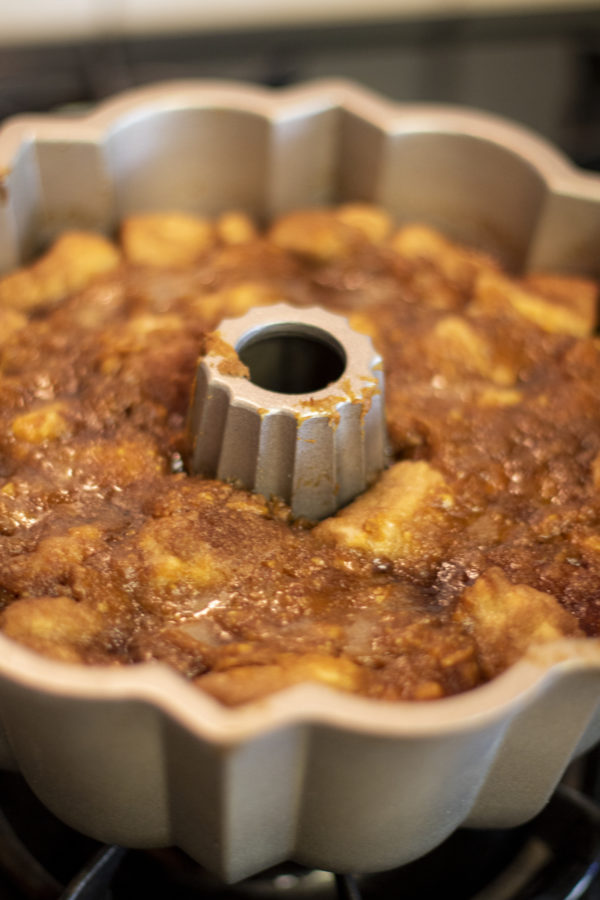 Pumpkin Spice Monkey Bread
Ingredients:
Pumpkin Filling –
– 1 cup canned pumpkin
– 1 cup brown sugar packed
– 4 oz. cream cheese
– 1 tsp. vanilla extract
– 1/2 tsp cinnamon
Dough –
– 1 1/4 oz. active dry yeast (one packet)
– 3 1/2 cups all-purpose flour
– 1 cup of milk warmed (110 F)
– 1 Tbsp. sugar
– 1 Producers Egg beaten
– 3 Tbsp. Producers Butter melted and cooled
– 1 tsp. salt
1 Tbsp. olive oil
Brown Sugar Coating –
– 1 cup brown sugar packed
– 2 tsp. cinnamon
– 1/2 cup unsalted butter
Glaze –
– 1 cup powdered sugar
– 4 tsp. Producers Milk
– 1 tsp. vanilla extract
– 1/2 tsp. cinnamon
Instructions:
Pumpkin Filling –
– Combine all filling ingredients and cook over low heat on the stove to dissolve as much as possible. Cream cheese may not fully dissolve.
Dough –
– In a bowl of a large stand mixer, whisk together yeast, 1/2 cup flour, warm milk, and sugar until smooth. Allow standing 15 minutes until foamy (like the top of a latte). The presence of foam is the indicator that your yeast is good.
– Mix beaten egg with the melted butter and salt. Add to the yeast mixture and stir to combine. Add 3 cups flour.
– Using a dough hook, mix on low speed to combine ingredients and then knead the dough, 5-6 minutes. If after a minute or so you have ingredients sticking to the sides or the bottom of the bowl, use a spatula to loosen and continue the mixing and kneading. The dough should be slightly sticky and elastic but not actually stick to a spatula when poked.
– Transfer dough to another work surface. Wipe out bowl and drizzle olive oil. Form dough into a smooth ball. Place in an oiled bowl, cover with plastic wrap and leave in a warm room to rise and double in size, about 1-2 hours.
– When ready to assemble monkey bread, punch down dough. Transfer to a floured work surface and cut into 64 pieces (cut in half, then each piece in half, etc until you have 64). roll each piece into a ball.
Monkey Bread –
– Butter or oil spray a 12-cup bundt pan. Combine the brown sugar and cinnamon from the coating ingredients in a small bowl. To assemble, take each dough ball, dip it in the melted butter, roll in brown sugar and cinnamon mixture, and place in a bundt pan. Add half the dough to the pan, top with half of the pumpkin mixture, add remaining dough balls, and finish with remaining pumpkin mixture. If there is any remaining melted butter or brown sugar, throw it in as well!
– Cover pan tightly with plastic wrap and allow to rise at room temperature for at least an hour or in the refrigerator overnight.
– To bake, preheat oven to 350 degrees F, remove the plastic wrap, and bake in preheated oven about 35-40 minutes or until the top is deep golden brown.
– Remove from oven, allow to cool in pan on a wire rack for about 5 minutes, then invert onto a plate.
– To make the glaze, whisk ingredients together in a small bowl. Drizzle over hot monkey bread on the plate. Best if served warm and fresh!