When the weather is heating up, we want to help you keep that new swimsuit body with these refreshing Keto Lemon Cupcakes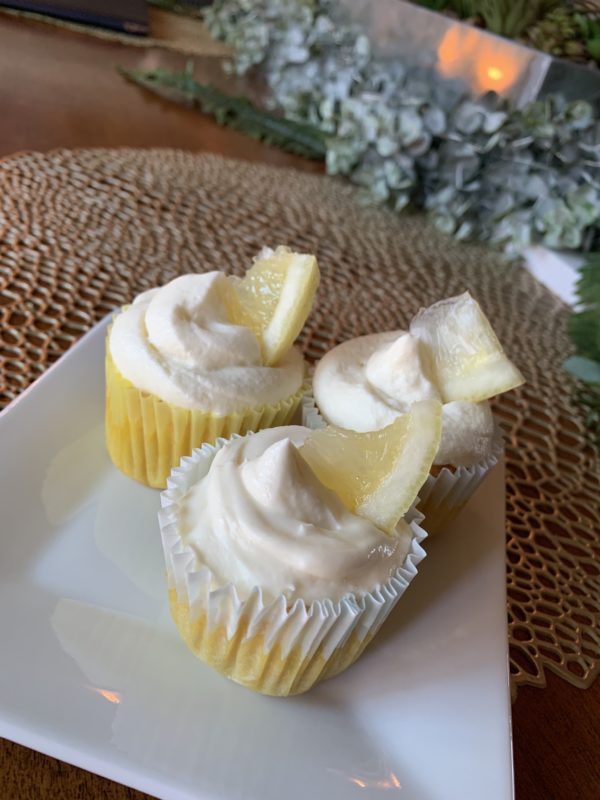 Keto Lemon Cupcake
Ingredients:
WHIPPED CREAM CHEESE FROSTING
– 4 ounces cream cheese, cold
– 3/4 cup Producers Natural Heavy Cream
– 1/4 cup Sukrin Icing Sugar (or Swerve Confectioners)
SUGAR-FREE LEMON CUPCAKES
– 2 ounces cream cheese, soft
– 2 ounces butter, soft
– 1/3 cup Sukrin (sugar alternative)
– 1/2 tsp vanilla extract
– 1/4 tsp lemon oil
– Zest from 1 lemon
– 1/2 cup Coconut Flour
– 1 tsp baking powder
– 1/4 tsp salt
– 3 Producers Eggs
– 1/4 cup Natural Heavy Cream
– 1 tbsp lemon juice
Instructions:
– Preheat oven to 350 degrees F.
– In a small bowl whisk together coconut flour, baking powder, salt, lemon juice, and heavy cream. Set aside.
– In a medium bowl beat cream cheese, butter, sugar alternative, vanilla extract, lemon oil, and lemon zest.
– Add the eggs into the mixture one at a time and mix completely until light and fluffy.
– Slowly add dry ingredients to the wet mixture until fully combined.
– Fill a muffin tin with cupcake liners (or whatever your preference) and add the mixture until the mold is about 3/4 full.
– Place the pan into the oven. Turn the oven up to 400° degrees for 5 minutes. Then, turn the oven back to 350° and bake for 15-20 minutes more.
– While the cupcakes bake, make the frosting.
– While the cream cheese to loosen it.
– Add the powdered sweetener and whip together until combined.
– Add the heavy cream until the frosting is to your preferred texture.
– When the cupcakes are done make sure they cool completely before you frost them.
– Then serve!