End your week on a BANG💥 with these Ice Cream Brownie Bombs.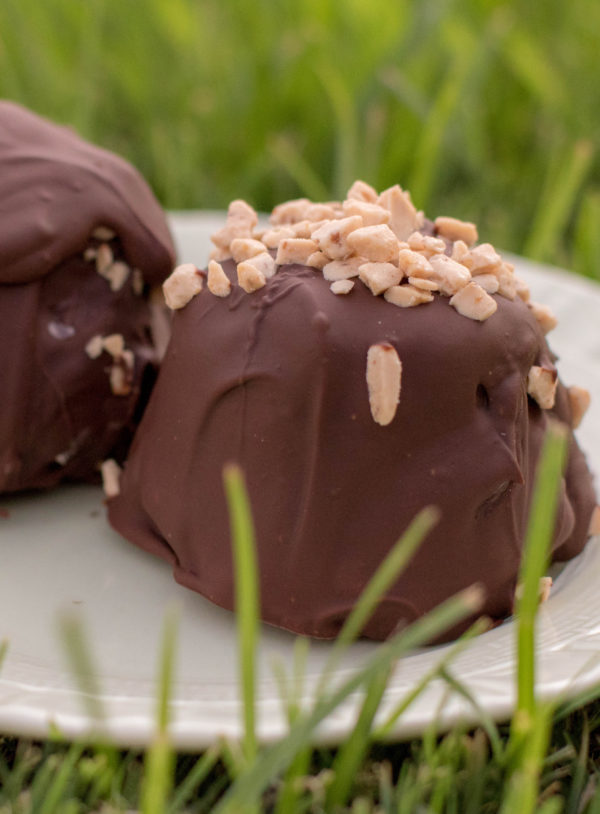 Brownie Bombs
Ingredients:
– 1 Recipe Brownies, baked in a 9×13 inch. pan
– 1 Pint Producers Vanilla Ice Cream
– 6 Tlbs. Hazelnut Spread
– 2 cups Semi-Sweet Chocolate Chips
– 1/2 cup Coconut Oil
– 1/2 cup Heath Toffee Bits
Instructions:
– Use plastic wrap to line 6 cupcake holds in a cupcake pan and set aside for later.
– Prepare a box of brownies, and once cooled, use the rim of a medium-size cup (or circle cookie cutter) and create a circle brownie.
– Flatten, and then press into the lined cupcake well (no cracks).
– Place a scoop of ice cream into each brownie hold, and make a little divot for the hazelnut spread.
– Place 1 Tbsp. of hazelnut spread into each divot, then cover up the spread using the spoon… Freeze for about 30 minutes.
– Use a smaller cup to create 6 more circles for the bottom of your brownie bombs. Flatten these circles on top of each brownie bomb, and wrap closed with the leftover plastic wrap.
– Leave the brownie bombs in the pan and freeze overnight.
– The next day, melt the chocolate chips and the coconut oil together. You can either:
– Mix in the toffee bits in the chocolate
– Put toffee bits on top of the melted chocolate once dipped
– Place toffee bits on top and cover in chocolate again.
– We're chocolate lovers here, and we couldn't decide! Cover your brownie bombs with chocolate and top it off however you want!
– Eat immediately or freeze again!