You "butter" save this recipe!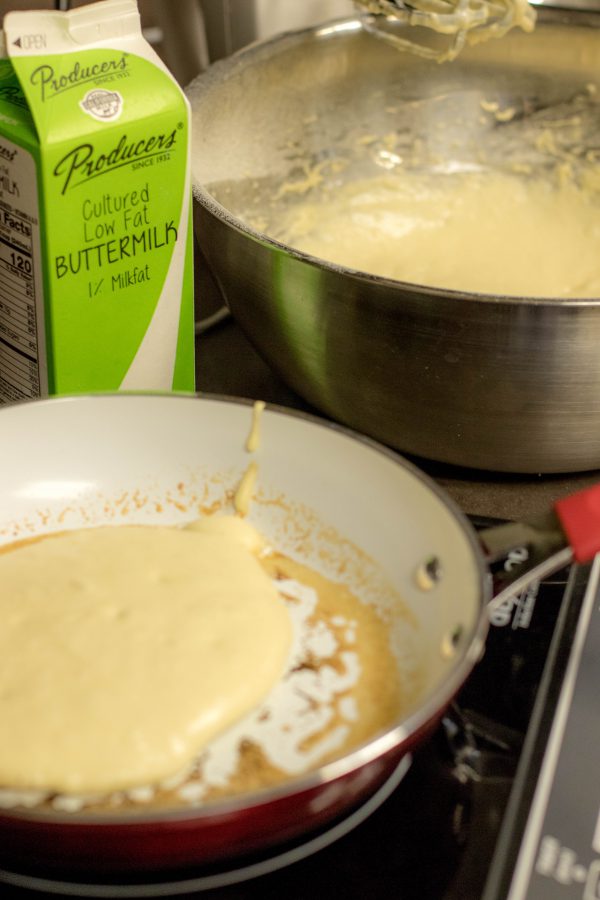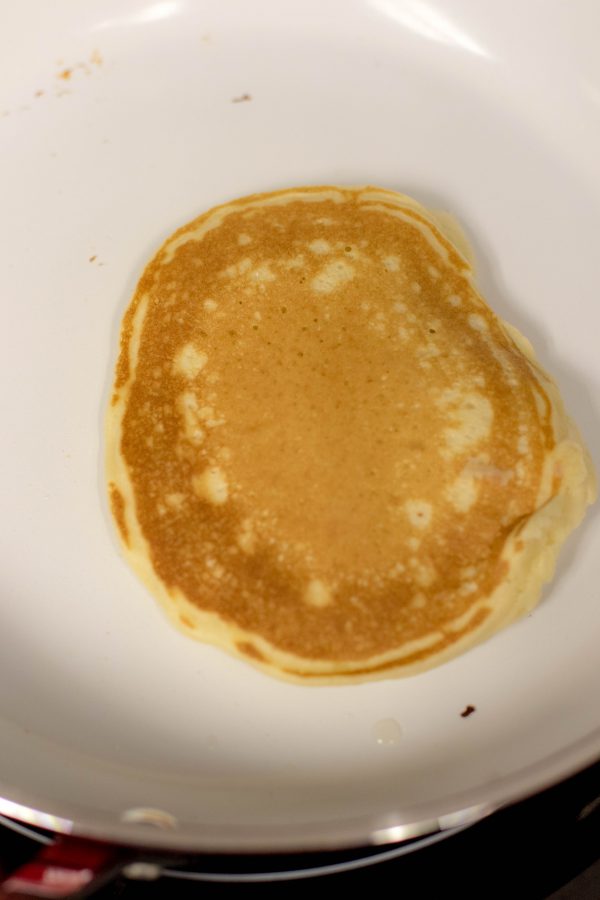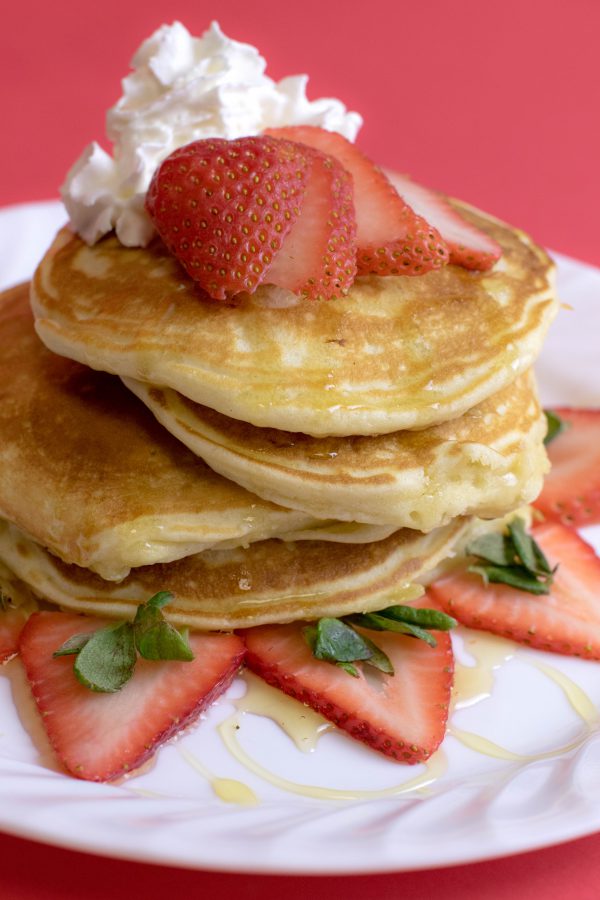 Buttermilk Pancakes
Ingredients:
– 2 cups all-purpose flour
– 1/4 cup granulated sugar
– 1 tsp. baking powder
– 1/2 tsp. baking soda
– 1/4 tsp. salt
– 2 Producers Large Eggs
– 2 cups Producers Buttermilk
– 1/2 cup Producers Butter
Instructions:
– In a medium bowl, whisk together flour, sugar, baking soda, baking powder, and salt. Set aside.
– In a large bowl whisk eggs, buttermilk, and melted butter. Stir flour mixture into buttermilk mixture until combined.
– Heat a large, nonstick skillet on the stove top over medium heat.
– Scoop 1/2 cup of batter onto skillet and cook for about 2 minutes on each side.
– Top with all of your favorite things!