Your sweet tooth is the thing to watch out for when trying to eat healthy… so we decided to make you some Healthy Cheesecake Bites! Fulfill your sweet tooth while also retaining healthy ingredients and gaining protein in the process!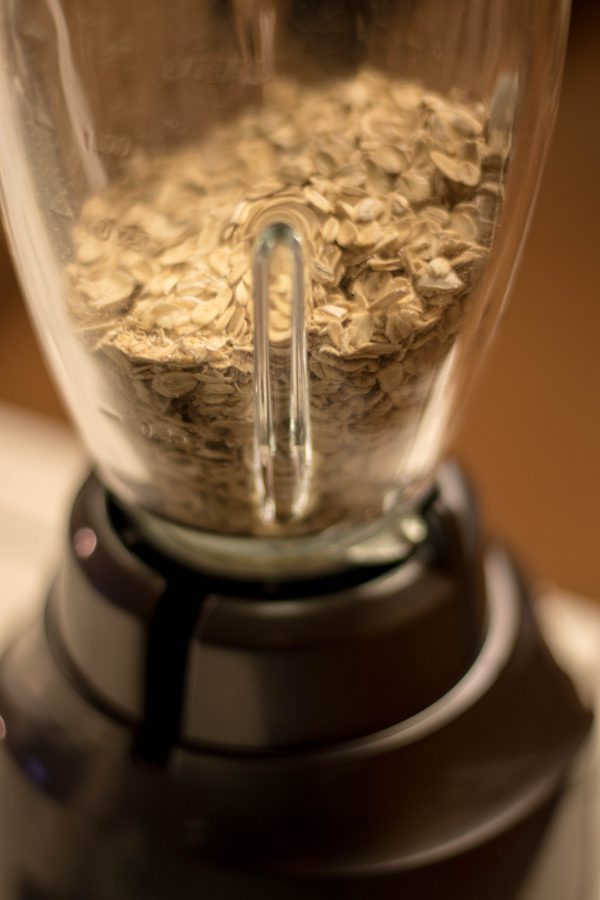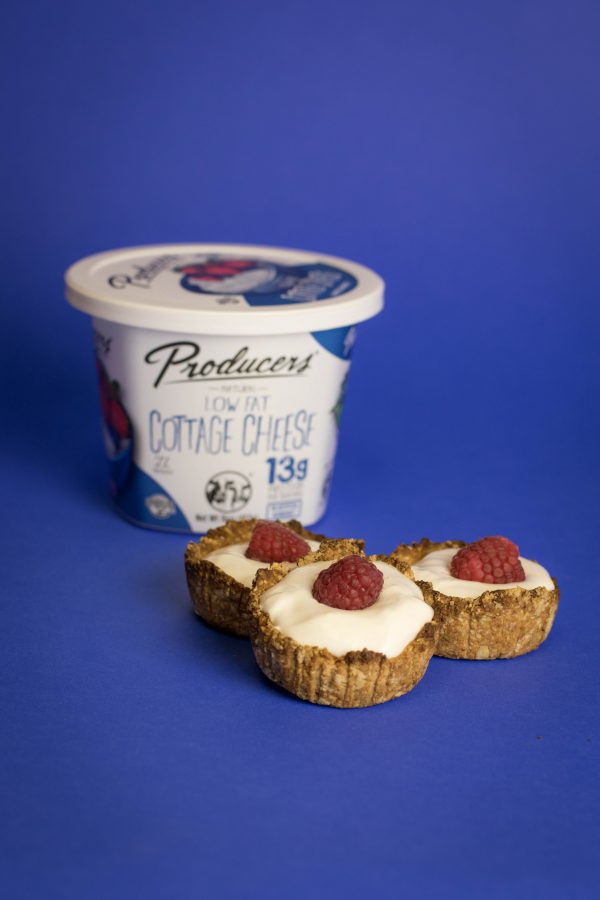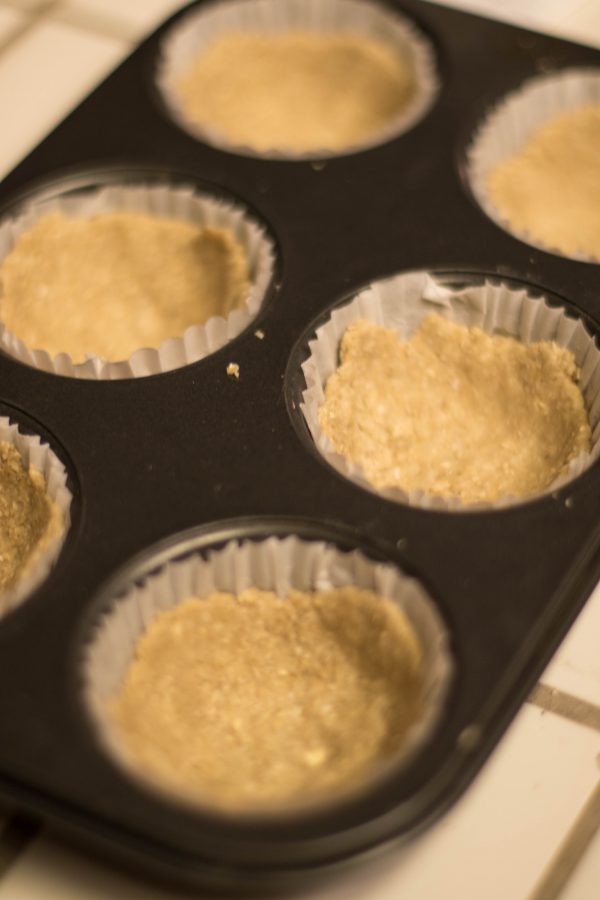 Healthy Cheesecake Bites
Ingredients:
Crust-
– 2 cups oats
– 4 tbsp. coconut oil
– 4 tbsp. water
– 1 tbsp. honey
– Pinch of salt
Filling-
– 2 cups Producers Low Fat Cottage Cheese
– 1 tsp. vanilla
– 2 tbsp. honey
– Top with fresh or frozen berries for added fun!
Instructions:
– Start with the crust. Grind the oats into a flour. Blend with melted coconut oil – you'll get crumbles. Add honey, a pinch of salt and 3-4 tbsp water, so you get a dough – make sure it's still crumbly, not too smooth and sticky.
– Spread in cupcake forms. It takes 8 pieces – separate the dough in 8 equal parts. Then spread each part in these forms with your fingers, working your way to the sides from the middle and pressing patiently. Bake at 425 F for about 20 Minutes, but keep an eye on them – should turn golden brown, but not too brown. Let chill for about 1 hour.
– While crust is cooking, blend in your food processor – cottage cheese, honey, vanilla until smooth. Put in the fridge while crust is chilling.
– Spread cottage cheese filling over the crust and top with some frozen or fresh berries.