You love enchiladas, but now it's time for enchilada soup. This creamy goodness is something you can't miss.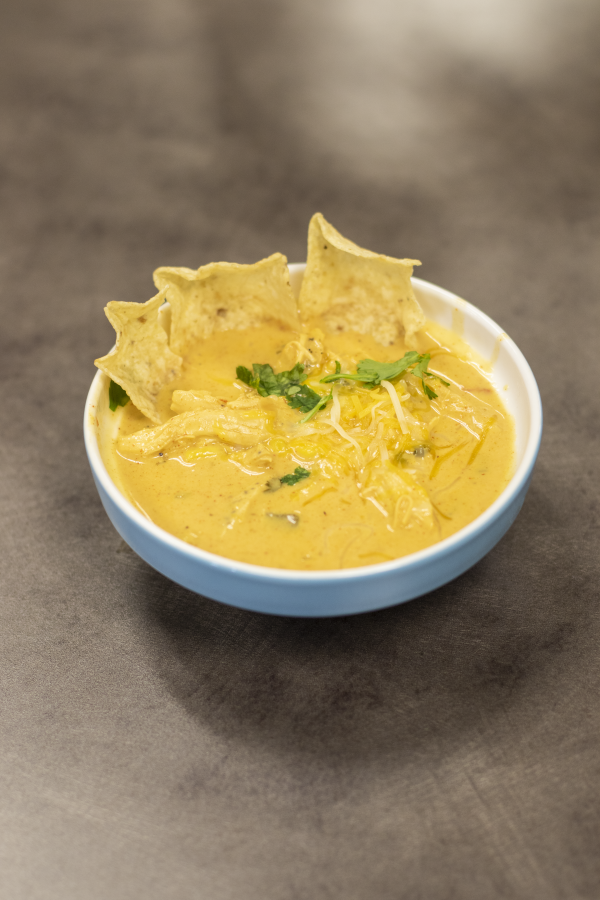 Chicken Enchilada Soup
Ingredients:
– 3 chicken breasts
– 15 oz. jar of chile con queso
– 1 can cream of potato soup
– 1 cup Producers Sour Cream
– 1 3/4 cups chicken broth (or 1 14.5 ounce can)
– 1/2 can fire roasted diced green chiles
– 2 cups frozen corn
– 1 packet taco seasoning
– 1/4 cup chopped cilantro, fresh
– Scoops tortilla chips

Instructions:
– Preheat the oven to 350 degrees.

– Sprinkle salt and pepper on each side of the chicken and place in a baking dish.

– Cover with foil and bake for 30 minutes. (If you don't want to use foil you can flip sides at 15 minutes).

– Remove from the oven, and using two forks, shred the meat and set aside.

– In a large pot over medium heat, add the chile con queso, cream of potato soup, Producers Sour Cream and chicken broth.

– Whisk to combine.

– Switch to a wooden spoon and stir in the chiles, corn, taco seasoning, cilantro and chicken.

– Bring to a simmer and serve or keep on low for an hour or two.

– Serve with scoops chips.

– Store in a plastic container, sealed in the fridge for up to 1 week.