SOUR CREAM PARMESAN CHICKEN
We love recipes that are easy to prep, and taste good too. This chicken recipe will leave you dreaming during your food coma.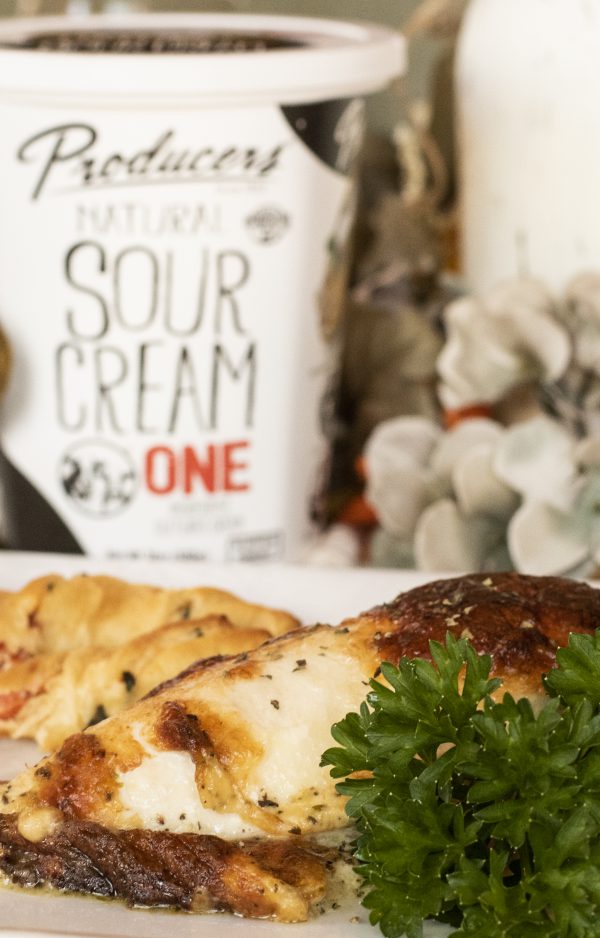 Sour Cream Parmesan Chicken
Ingredients:
– 4 chicken breasts
– 4 slices of mozzarella
– 1 cup Producers Natural Sour Cream
– 3/4 cup parmesan, freshly grated
– 1 tbsp. corn starch
– 1 tsp. dried oregano
– 1 tsp. dried basil
– 1 tsp. garlic powder
– 1/2 tsp. salt
– 1/2 tsp. pepper
– Parsley, chopped, for garnish
Instructions:
– Preheat oven to 375 degrees.
– Coat regular baking dish with a little olive oil.
– Mix sour cream with 1/2 cup of parmesan, salt, pepper, oregano, basil, and garlic.
– Lay your chicken breasts in baking dish, top each with a slice of mozzarella and smother the chicken with the sour cream mixture.
– Top each with 1/4 cup remaining of parmesan.
– Cook for 1 hour.
– Serve chicken alone or with rice, and garnish with parsley.