SPINACH DIP CRESCENT TREE
You could always make a spinach dip in a bowl, but why not add a holiday touch to it! This Spinach Dip Crescent Tree will be the perfect addition to your holiday party.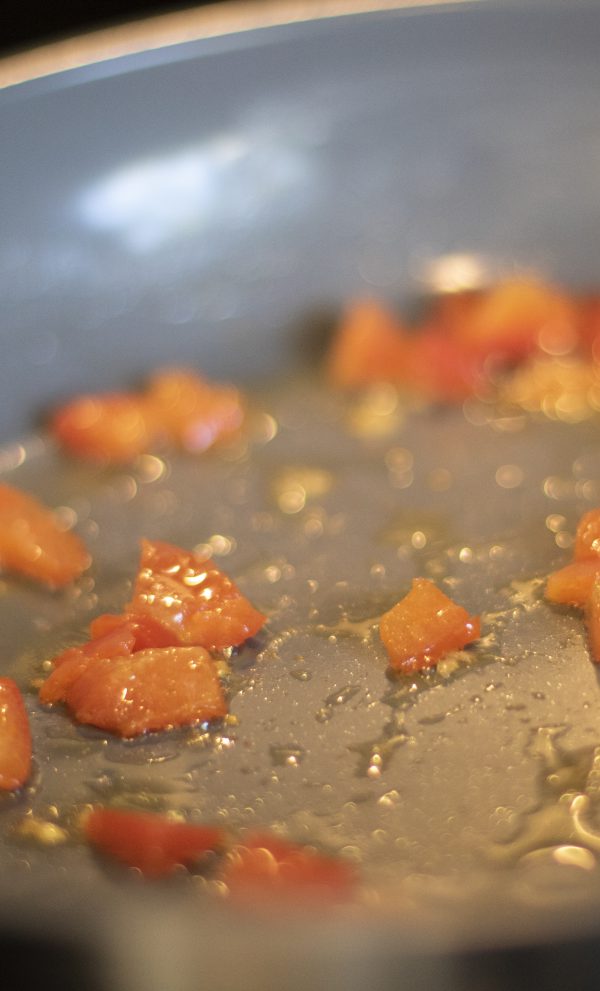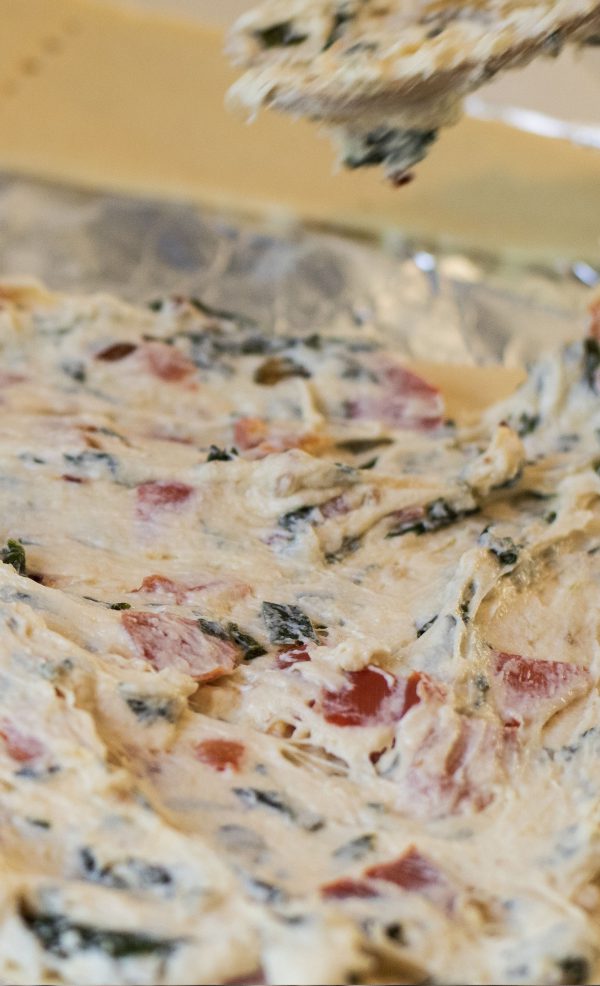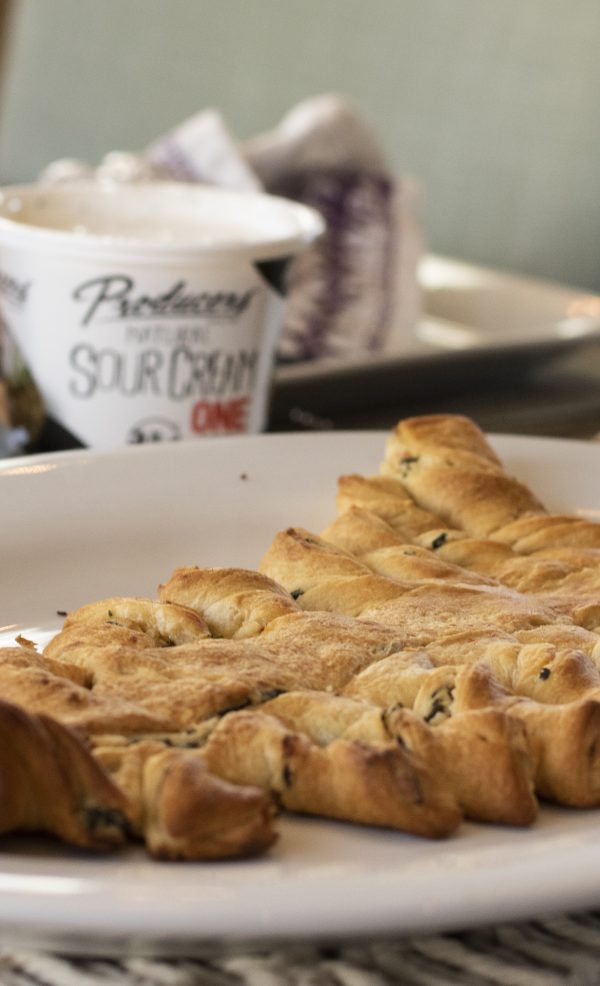 Spinach Dip Crescent Tree
Ingredients:
– 1 tbsp. Producers Butter
– 1/3 cup red bell pepper, diced
– 1 clove garlic, minced
– 1 cup spinach, chopped
– 4 oz. cream cheese
– 1/4 cup Producers Natural Sour Cream
– 1/2 cup parmesan cheese
– 1/4 tsp. crushed red pepper flakes
– 1/4 tsp. salt
– 1 package crescent rolls

Instructions:
– Preheat oven to 375 degrees.
– In a medium saucepan melt the butter over medium heat. Cook the red bell pepper and garlic in the butter for 3 minutes. Add the spinach to the pan and cook, stirring, until just wilted. Add the cream cheese and sour cream to the pan and cook until melted, stirring frequently. Add the Parmesan cheese, crushed red pepper flakes, and salt and continue cooking until the cheese is melted. Remove from heat and set aside.
– Unroll the crescent roll dough into a large rectangle. Press seams to seal. Using a sharp knife or pizza cutter, cut the dough into a large triangle tree shape. Take the two outside triangles you cut off and press dough together down the center to form a second triangle. Spread the spinach dip evenly over one of the triangles. Top with the second triangle of crescent dough.
– Cut 1-inch strips into the tree from the sides towards the center, leaving a strip of dough in the center uncut. Carefully twist the strips several times.
– Bake in the preheated oven for 13 minutes, or until dough is golden. Serve warm.