We love curling up by the fire with a fresh glass of hot chocolate. Using Producers Whole Milk this hot chocolate recipe will give you the perfect homey feeling that holidays bring.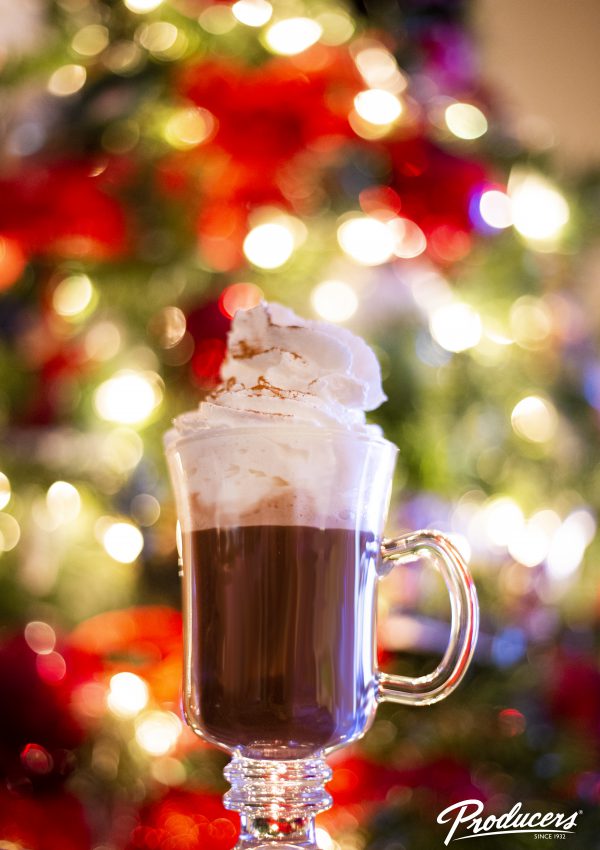 Homemade Hot Chocolate
Ingredients:
– 1/3 cup unsweetened cocoa powder
– 2/3 cup white sugar
– 1 pinch salt
– 1/3 cup water
– 3 1/2 cups Producers Whole Milk
– 1/2 cup Producers Natural Heavy Cream
– 3/4 tsp. vanilla
Instructions:
– Combine cocoa powder, sugar, salt and water in a saucepan and bring to a boil. Let simmer for 1-2 minutes, stirring often.
– Add milk and cream and continue heating over medium-low until hot.
– Remove from heat and stir in vanilla extract.