TATER
TOT
BREAKFAST
CASSEROLE
Big family? No problem! This breakfast casserole is filling enough for the whole family. Your kids will be asking for seconds.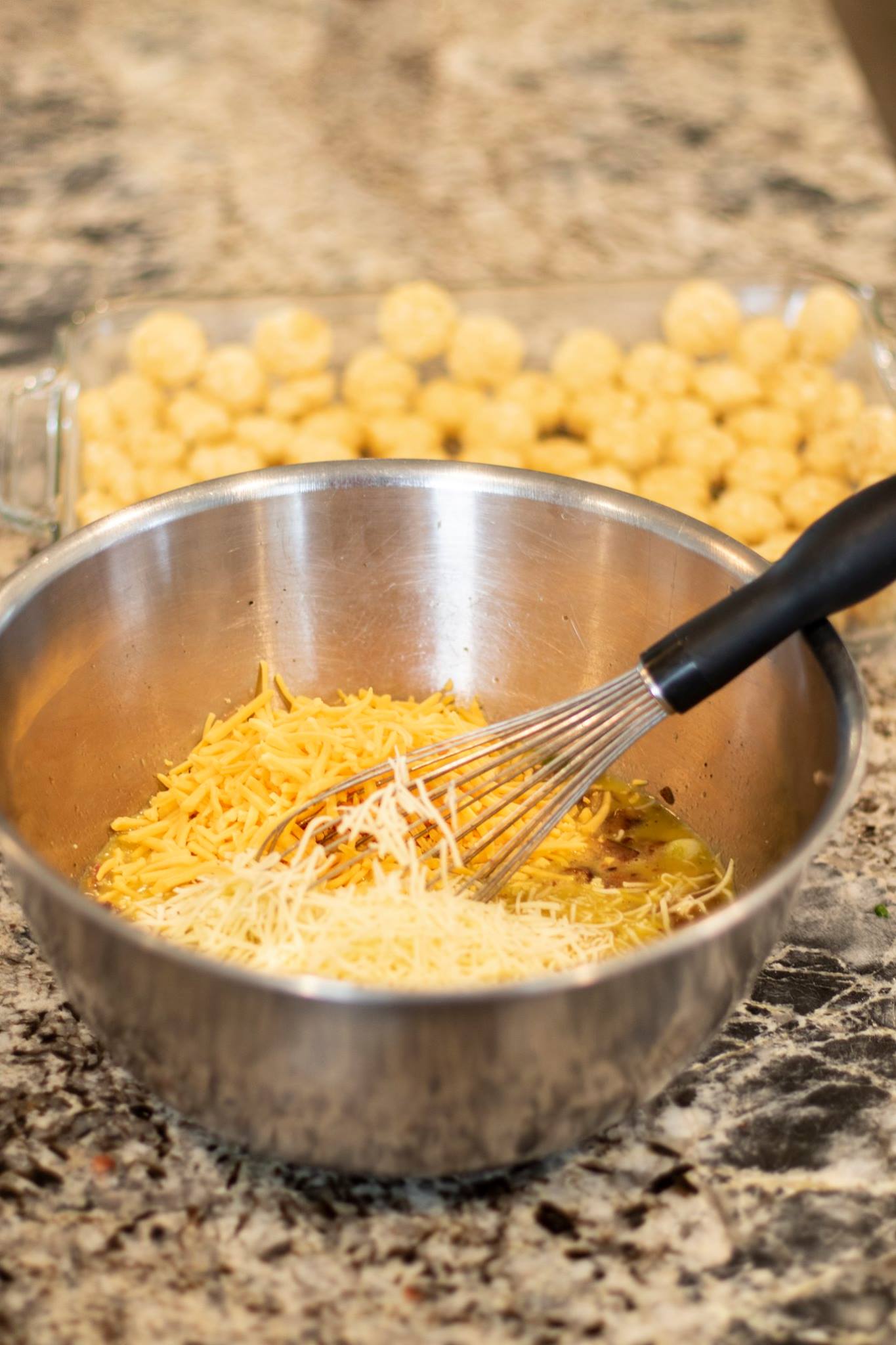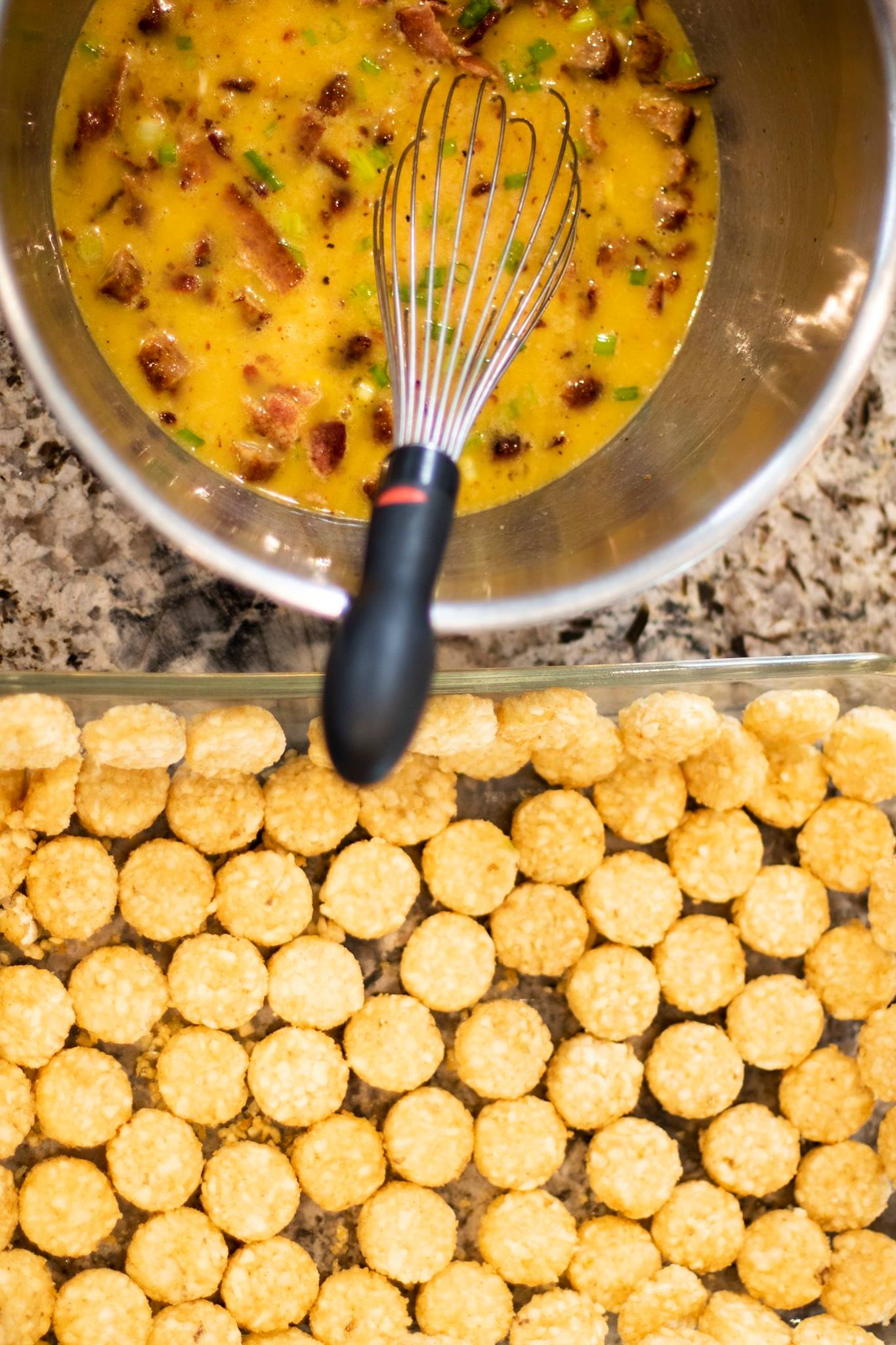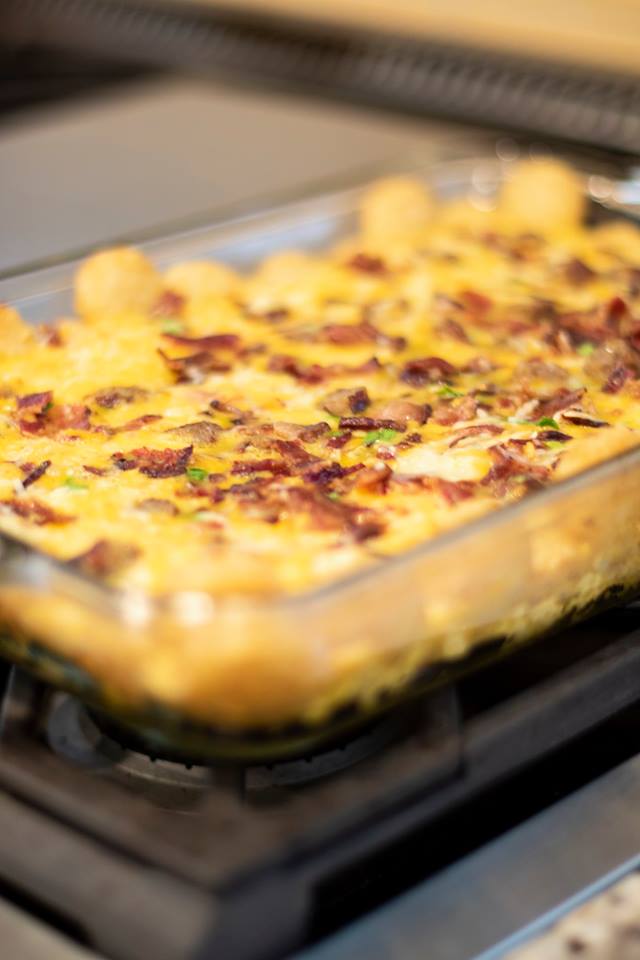 Tater Tot Breakfast Casserole
Ingredients:
– 2 (9 oz.) packages breakfast sausage links
– 1 lb. bacon
– 1 (32 oz.) package tater tots
– 12 Producers Large Eggs
– 1/2 cup Producers Milk
– 1/4 cup green onions thinly sliced
– 1/2 tsp. salt
– 1/4 tsp. black pepper
– 1 cup shredded monterey jack cheese
– 2 cups shredded cheddar cheese
– 2 tbsp. green onions thinly sliced
Instructions:
– Preheat oven to 350 degrees. Spray a 9X13 inch baking dish with nonstick cooking spray.
– Cook the sausage in a skillet until cooked through. Remove to a paper towel-lined plate and drain skillet of all fat. Slice into 1/2 inch pieces.
– Cook bacon in the same, defatted skillet until brown and crispy.
– Drain on a paper towel-lined plate. Crumble.
– Arrange Tater Tots in a single layer in the prepared baking dish.
– Whisk together Producers eggs, Producers Milk, 1/4 cup green onions, salt, and pepper. – Stir in cooked sausage and half the cooked bacon.
– Fold in 1 cup monterey jack cheese and 1 cup of cheddar cheese into egg mixture and pour egg mixture over tater tots.
– Bake in preheated oven until egg mixture is set and, 40-45 minutes.
– Sprinkle top evenly with remaining 1 cheddar cup cheese, pop back in the oven, about 5-7 minutes until the cheese is melted.
– Allow to stand 10 minutes before cutting. Sprinkle with remaining half crumbled bacon and green onions and serve.