Celebrate the Fourth of July with a fun dessert the kids can get their hands on.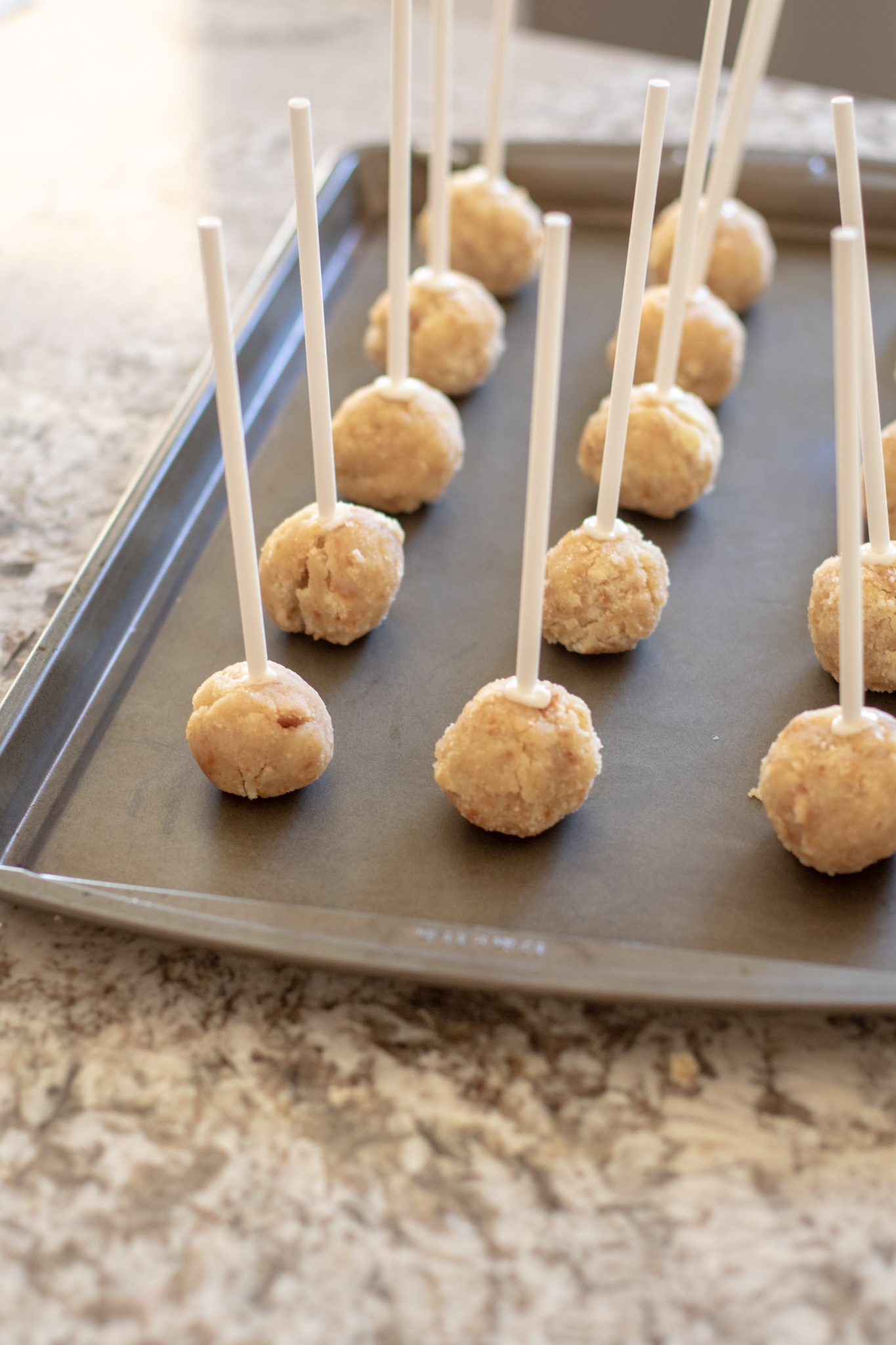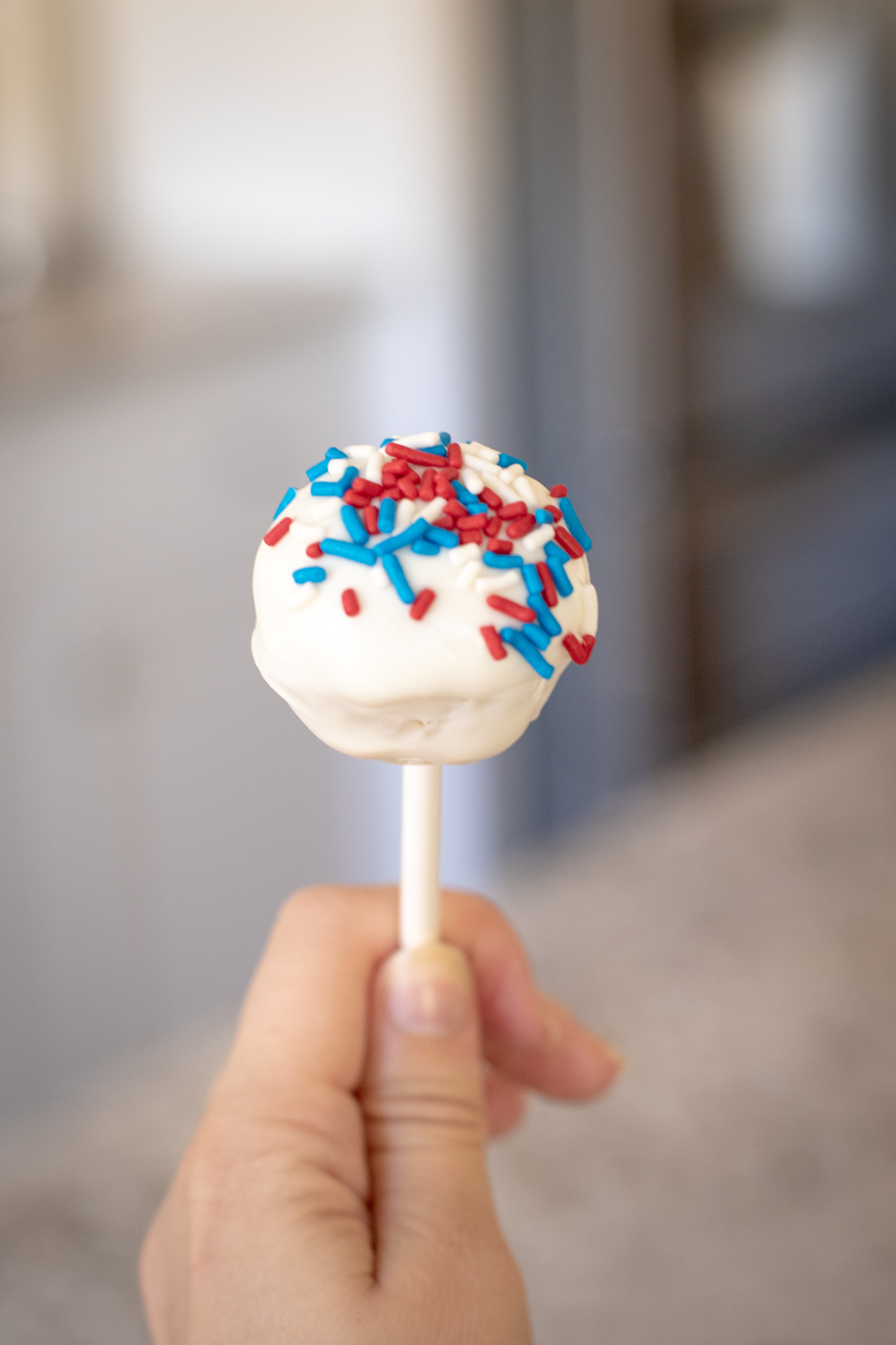 Fourth of July Cake Pops
Ingredients:
1

cake mix + ingredients listed on the box

Producers Milk
Powdered Sugar

Candy Melts

18 6

inch

lollipop sticks

Red, white & blue sprinkles
Instructions:
Prepare a boxed cake mix as directed on the box.

Let the cake cool.

While the cake cools, make the icing. The thicker the icing the better the cake will stick together.

Crumble the cake into fine crumbs with your hands in a large bowl.

Mix in about 1/3 cup of icing with your hands.

Scoop out the mixture using a cookie scoop, packing the cake mixture into the scoop as you scoop it.

Smush the mixture in your hand to pack it tightly into a ball.

Roll it into a nicely shaped ball. (If the balls fall apart easily, you may need to add more frosting or you may need to thicken your icing)

Roll the remaining mixture into balls.

Put about 5 Candy Melt morsels into a microwaveable bowl and melt them in the microwave.

Dip your cake pop stick into the melted Candy Melt and quickly stick it into a cake pop at least halfway down.

Repeat with the remaining cake pops.

Set pops on a cookie tray.

Freeze for about 15 minutes.

Put Candy Melts into a microwaveable mug.

Melt the Candy Melts as directed on the package.

Dip the cake pop into the mug, evenly coating it.

Let the coating drip off.

Place cake pop on cookie sheet.

Add sprinkles immediately before coating sets.

Repeat for remaining pops.