These lemon bars are made with our Natural Sour Cream and we promise they won't disappoint.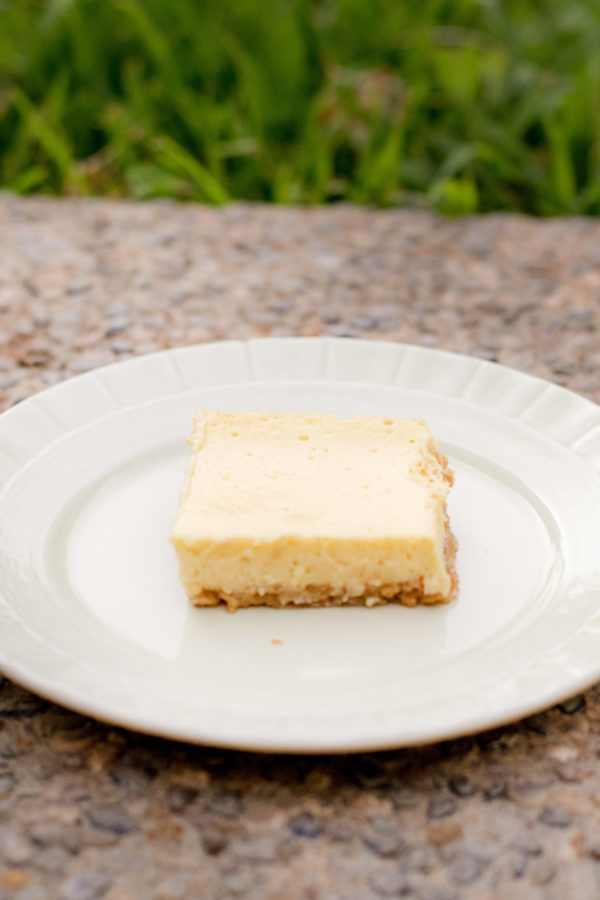 Ingredients:
CRUST –
– 6 Tbsp. melted Producers Butter
– 1/4 cup granulated sugar
– 1 sleeve of graham crackers, crushed finely
FILLING –
– 4 Producers Eggs (yolks only)
– Zest of one lemon
– 2/3 cup freshly squeezed lemon juice
– 14 oz. of sweetened condensed milk
– 1/2 cup of Producers Natural Sour Cream
– 1/2 tsp. vanilla extract
– Pinch of salt
Instructions:
– Preheat oven to 350 degrees
– Prepare a pan (9×9) by lining it with parchment paper or spraying non-stick spray
– In a small bowl, combine melted butter, sugar, and graham cracker crumbs together
– Press the mixture to the bottom of the pan making sure you press firmly and evenly throughout the pan. Bake for 8-10 minutes by itself.
– While baking, combine egg yolks, lemon zest, lemon juice, sweetened condensed milk, sour cream, vanilla extract, and salt and whisk together until combined.
– Pour mixture on graham cracker crust and bake in the oven for about 15 minutes.
– Let cool in the fridge for at least 3 hours before serving.
*You can also create a homemade whipped topping for garnish with our Natural Heavy Cream or you can purchase Producers Whipped Topping aerosol can for easy, yummy decoration!