Happiness in a bowl… You don't need a holiday weekend as an excuse to eat Sour Cream and Onion Dip (at least that's what we're telling ourselves).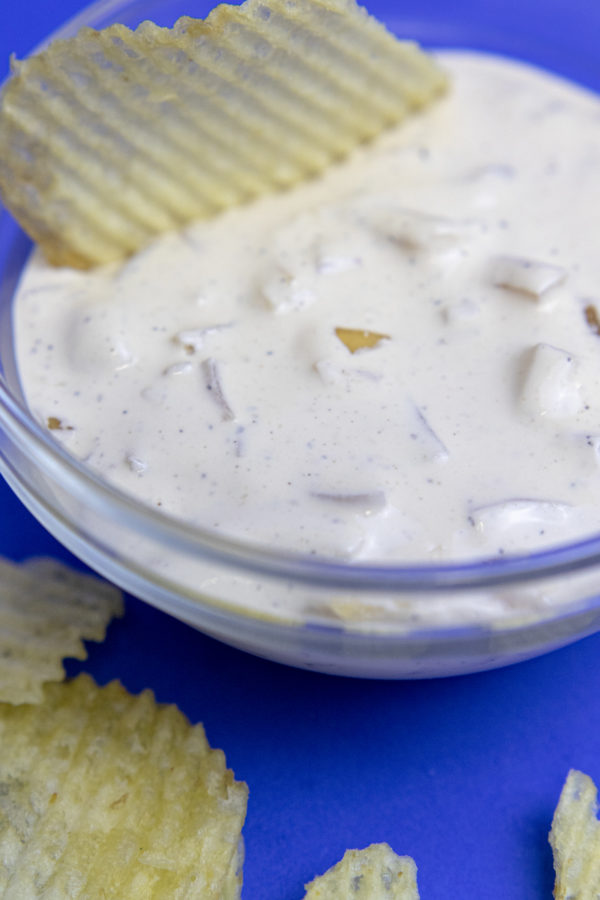 Homemade Onion Dip
Ingredients:
– 2 Tbsp. vegetable oil
– 2 cups minced onions
– 1/2 tsp. sugar
– 1 1/2 cups Producers Natural Sour Cream
– 2 1/2 tsp. low sodium soy sauce
– 3/4 tsp. garlic powder
Instructions:
– Add oil in a pan over medium heat. Once heated, mix the onions, sugar, and a pinch of salt and cook until caramelized.
– Pull from heat, and let onions cool.
– In a medium bowl, stir together sour cream, soy sauce, garlic powder, 1/2 tsp. pepper and the carmelized onions.
– Cover the dip with plastic wrap and refrigerate until ready to serve.