This buttery, stuffed, yummy breakfast sandwich will be the perfect start to your day. No Monday funks for you!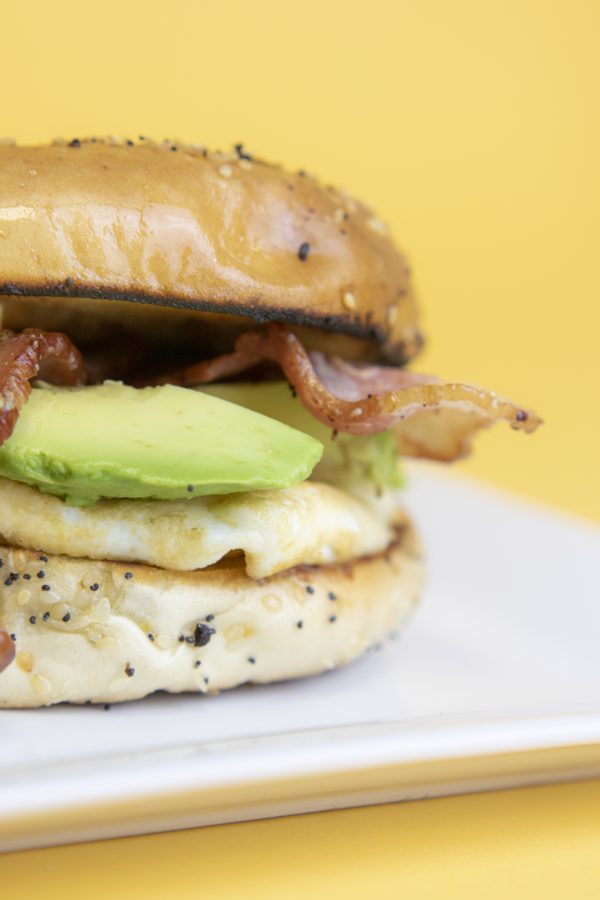 Breakfast Bagel Sandwich
Ingredients:
– 1 of Your Favorite Bagel
– 2 Producers Eggs
– 1/2 Avocado, sliced
– 2 slices of bacon
– 2 Tbsp. Producers Butter
Instructions:
– Melt butter in a pan on medium-low heat, and place bagels faced down for toasting.
– Cook eggs to Dad's favorite style (scrambled, over-medium)
– Place all ingredients into a bagel, and serve!