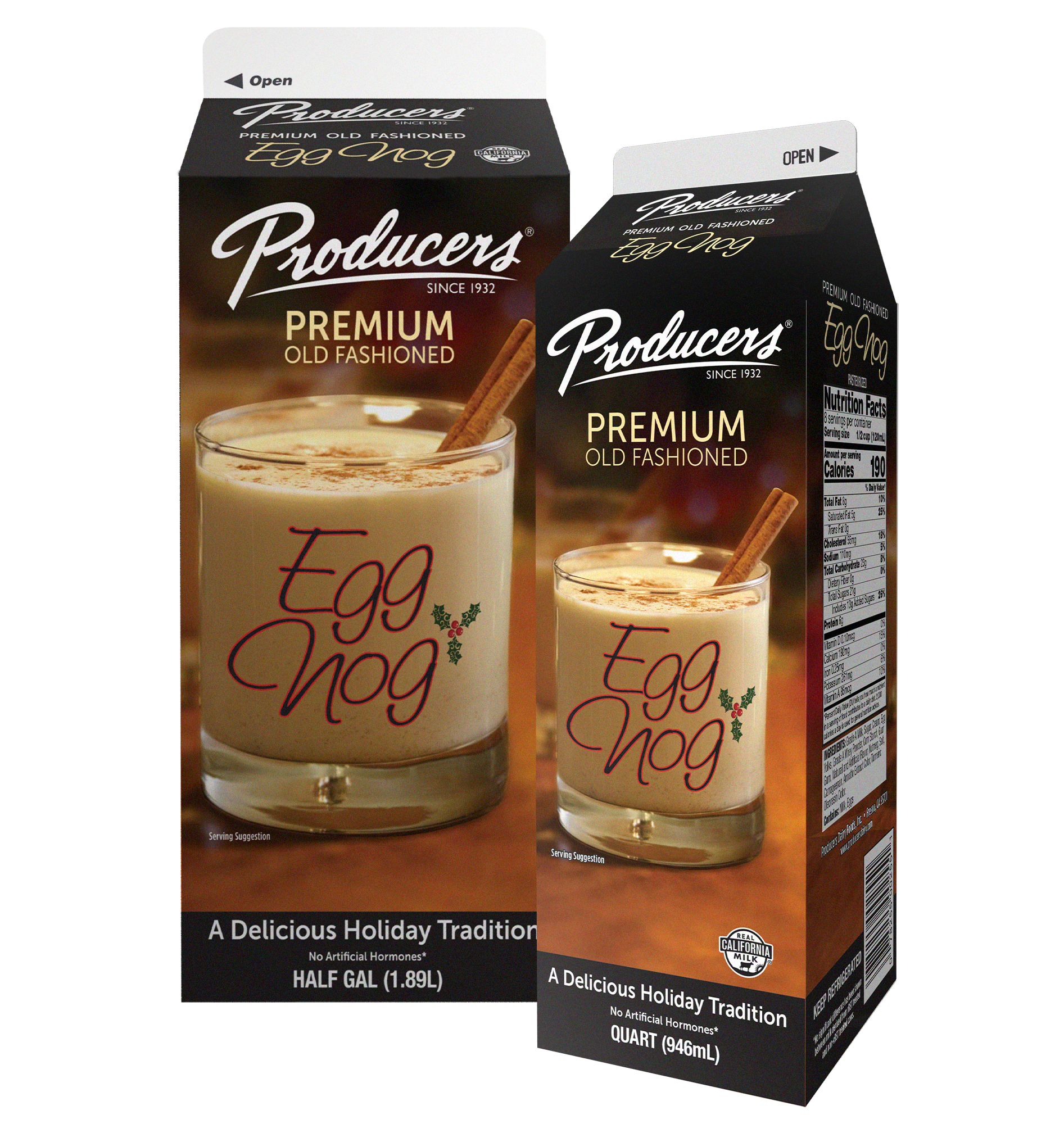 A delicious Holiday Tradition! Celebrate with Producers Dairy Premium Egg Nog to awaken delicious holiday memories! Once you taste the rich and creamy flavor of our secret family recipe, you'll understand why it's still a favorite family tradition. The richness of our cream blends perfectly with our fresh, local milk and premium ingredients, creating the wonderfully distinctive flavor of our favorite holiday drink. So, enjoy rich and creamy Producers Dairy Premium Egg Nog today – by itself in a glass or in a delicious holiday recipe.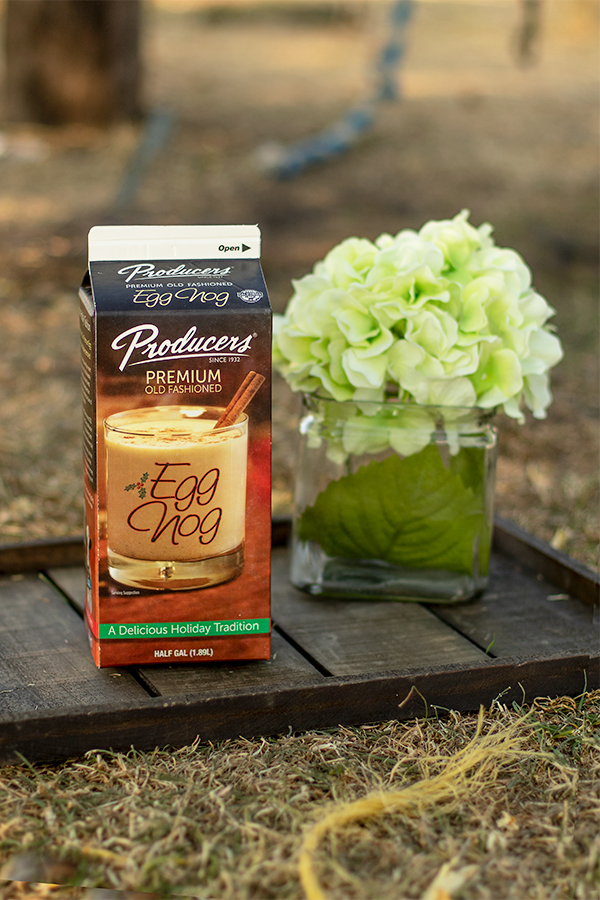 "Love Producers's Eggnog!!" – Gina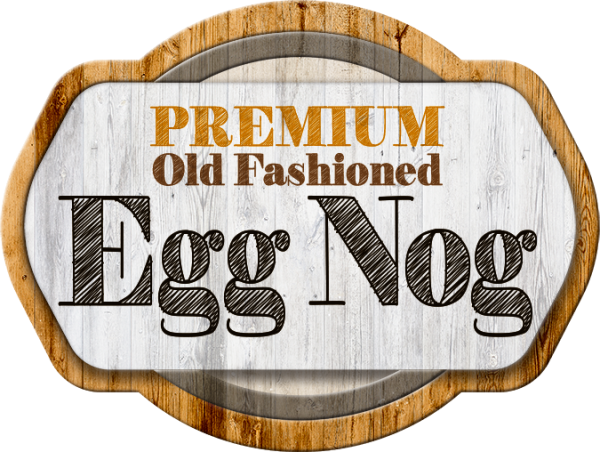 Grade A
Real California Milk
Pasteurized
Made with local fresh California cream
Antibiotic free
No artificial growth hormone rBST*
Gluten free
Low sodium
Product Sizes: Quart, Half Gallon,
[xyz-ips snippet="Nutrition-PHP"]
Ingredients: Grade A Milk, Sugar, Cream, Egg Yolks, Grade A Whey Powder, Corn Starch, Guar Gum, Natural And Artificial Flavor, Nutmeg, Salt, Carrageenan, Annatto Extract Color, Turmeric Oleoresin Color. 
Contains: Milk, Eggs.