WHAT IS A DAIRY DIGESTER, AND WHY IS IT IMPORTANT?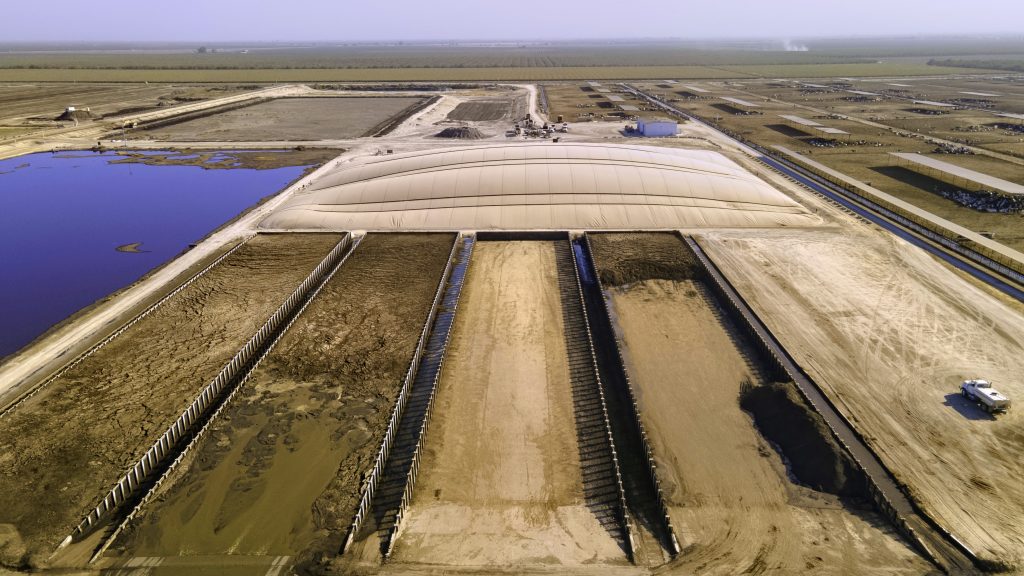 A dairy digester is a device that captures methane resulting from the decomposition of manure.
Why do we care about decomposing manure?
According to the California Department of Food and Agriculture (CDFA), methane emissions from manure account for about 2.7% of total statewide greenhouse gas emissions (GHGs). Since methane is a short-lived GHG, reducing these emissions is an important way to slow climate warming in the short term.
CDFA estimates that by installing dairy digesters, California dairy farms will reduce greenhouse gases by more than 21 million metric tons over 10 years. The use of dairy digesters in California has already helped reduce 25% of total dairy and livestock manure methane emissions, as part of the state's efforts to further reduce dairy methane emissions by 40% by 2040.
COLLECTING WASTE
Currently, Bar 20 Dairy produces nearly 200 million pounds of milk every year, and with all of those cows comes a lot of manure that is captured in a collection area. In order to maintain a clean environment for the dairy cows, the manure is flushed out of the stalls with water into a collection area.
This collection area is called the "weeping wall", where the manure solids get separated before the remaining liquids flow into an anaerobic digester.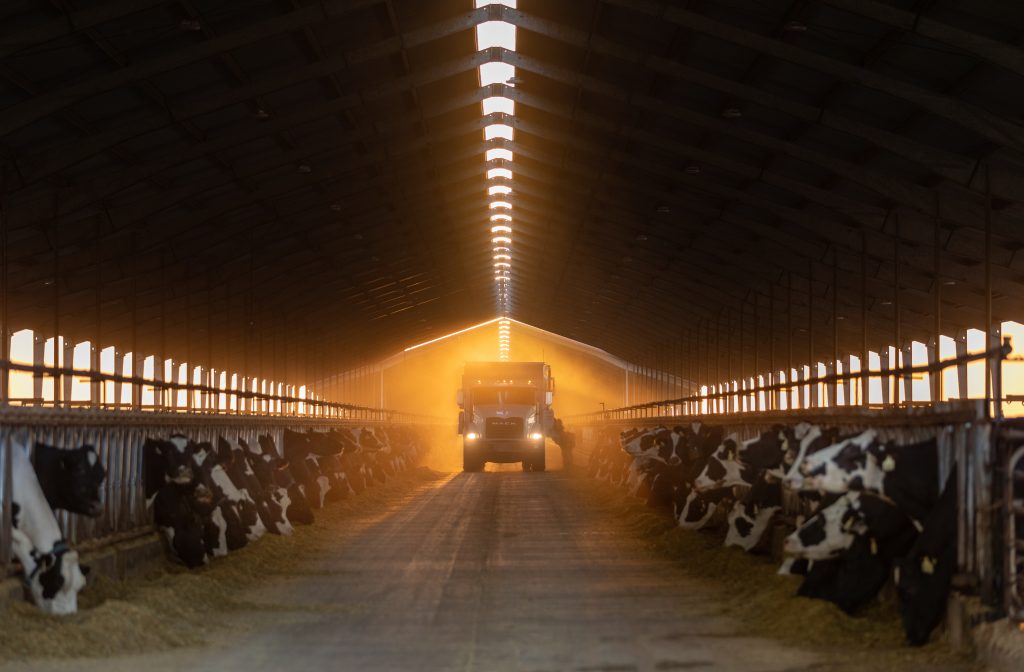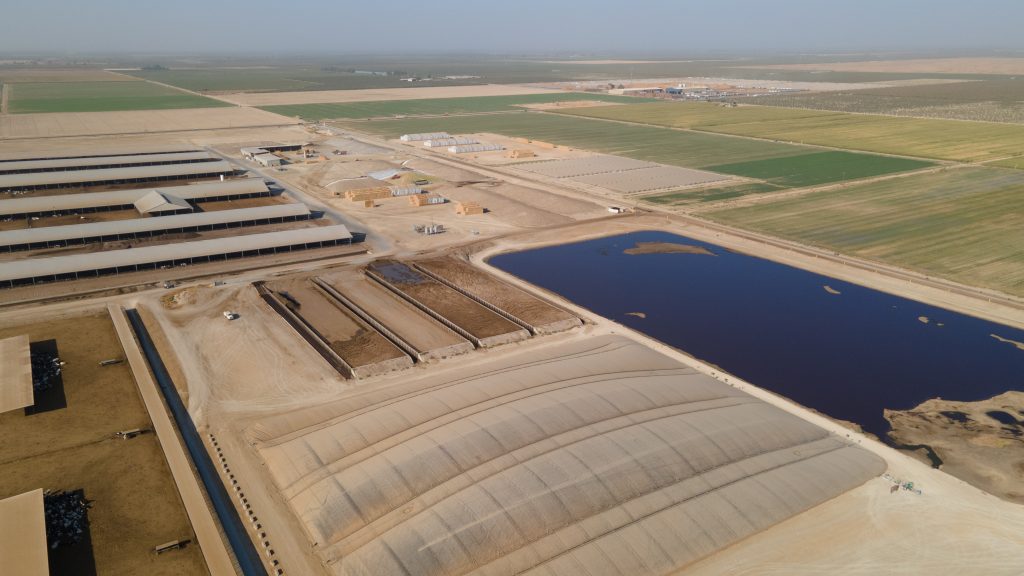 Once in the digester, microorganisms break down the organic matter and create biogas, a renewable fuel.
This biogas, consisting of 60 – 70% methane, 30 – 40% Carbon Dioxide and some sulfur compounds which would have otherwise been released into the atmosphere, is trapped in our digester. This capturing of the biogas reduces methane emissions but also reduces odor previously resulting from the release of the now trapped sulfur compounds.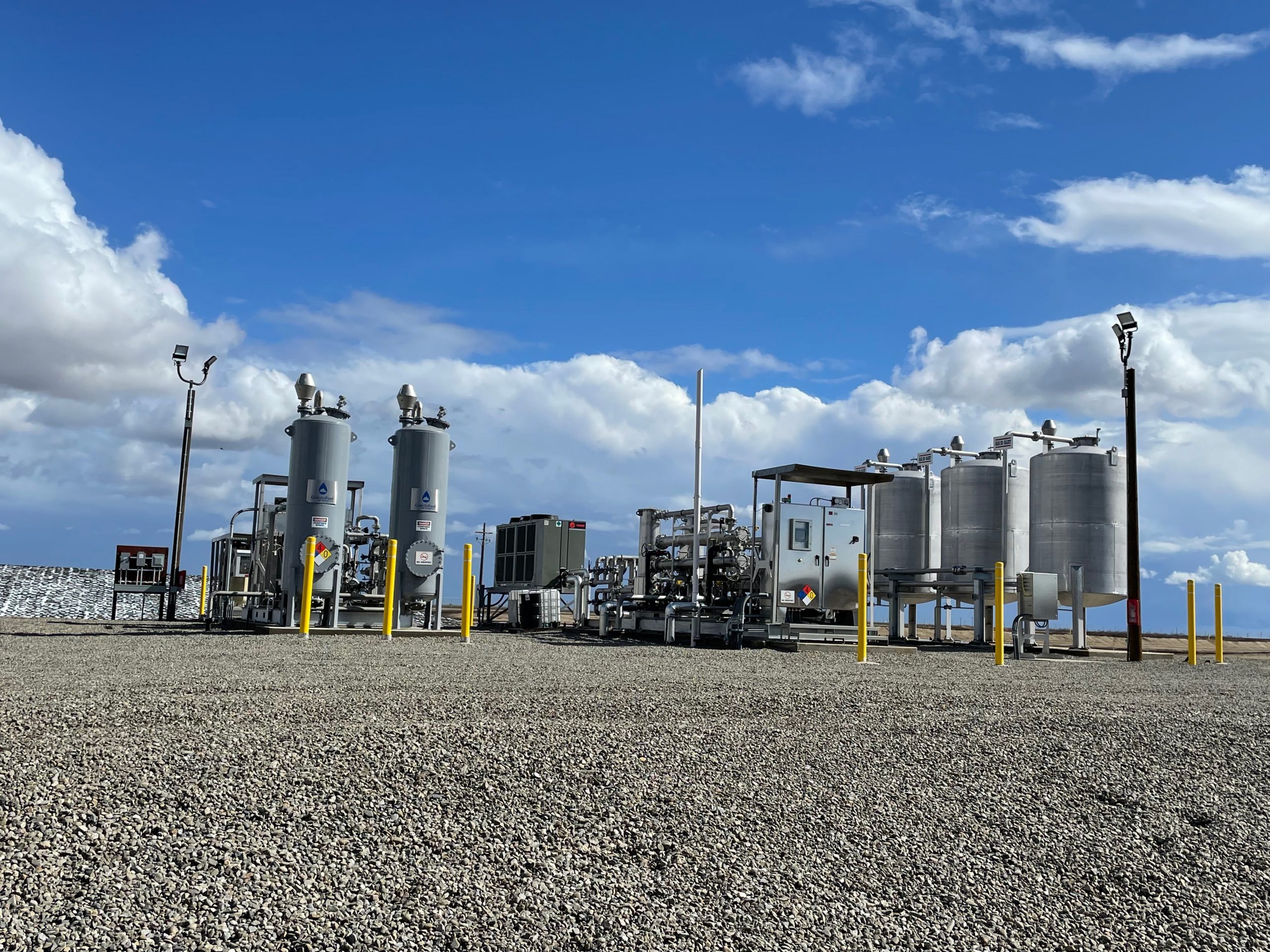 CLEANING THE METHANE
The trapped biogas is processed through filters to remove sulfur compounds and excess moisture thus preparing the biogas for use as a clean fuel.
FUEL CELLS
After the biogas has been captured in the digester and cleaned, it then moves into the on-site fuel cells where it is "electrochemically" converted into ultra-clean electricity without using combustion.
The fuel cells destroy the methane, converting its energy into clean electricity and as a result reduce our greenhouse gas footprint without any combustion pollutants.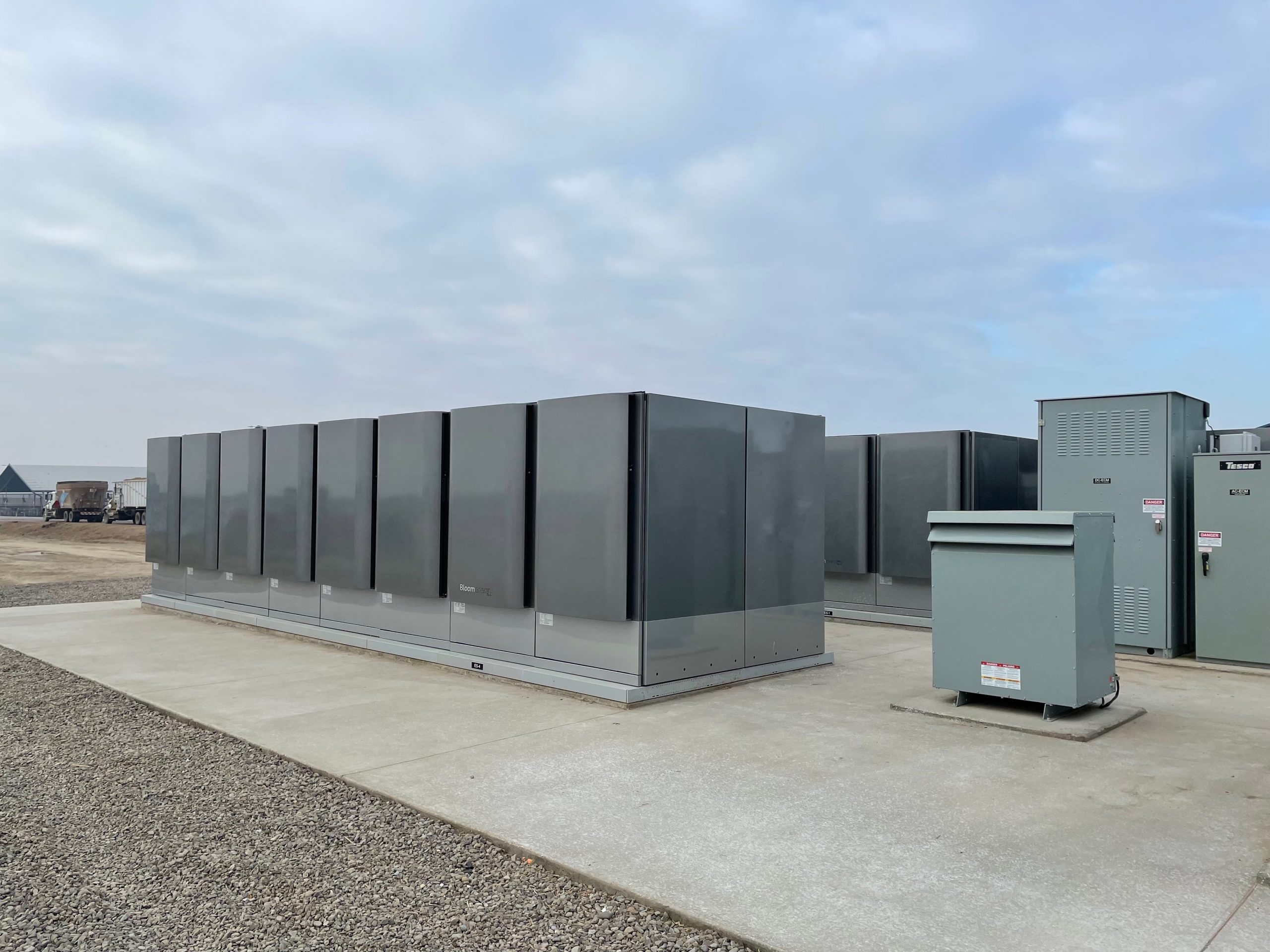 CREATING RENEWABLE ENERGY
The fuel cells are then connected to PG&E's electrical grid that connects to EV (electric vehicle) charging networks to create carbon-free energy.
Carbon emission reductions from Bar 20 are at the equivalent to providing renewable energy to 17,000 electric vehicles a year.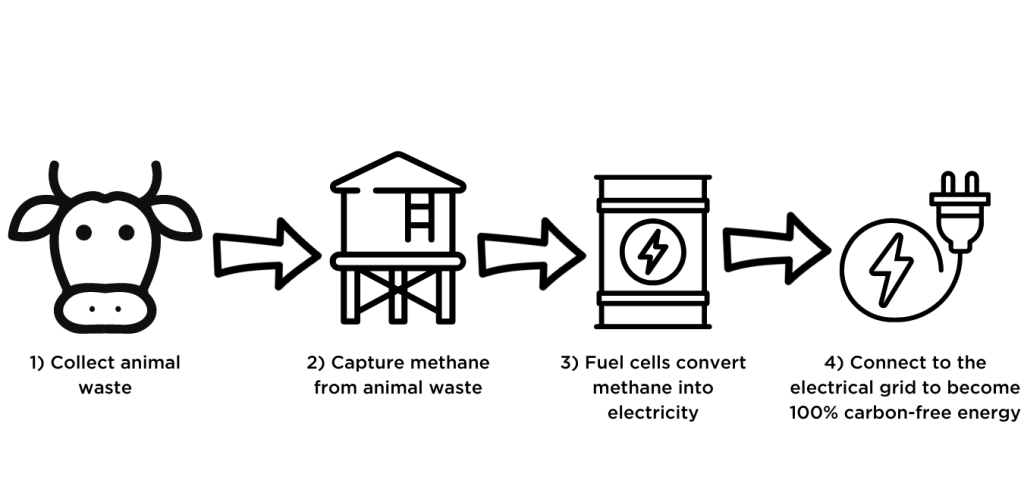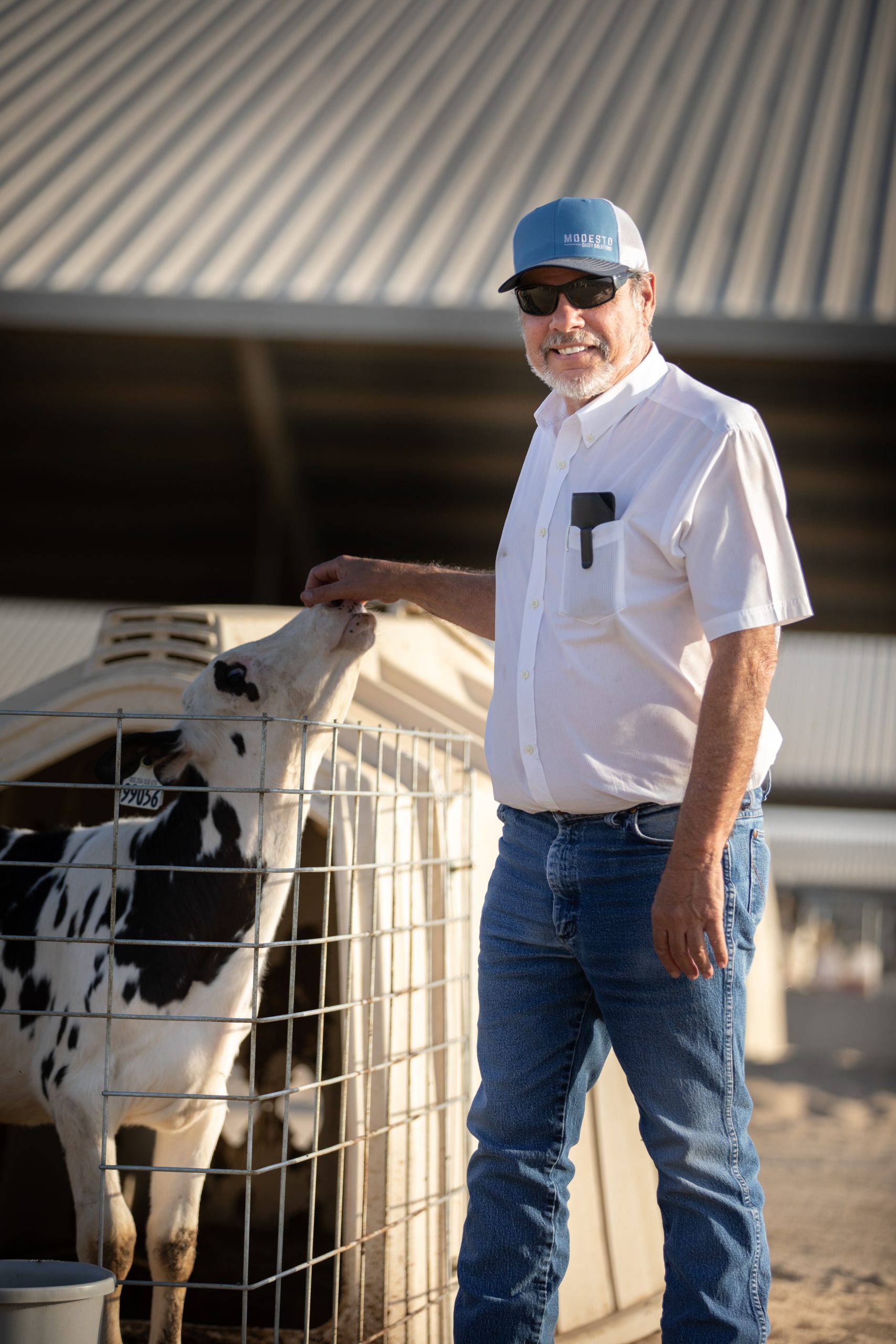 #FARMFUNFACTS
Bar 20 is the first dairy in California to use manure to create bio-methane fuel in fuel cell technology.
Not only are we lowering methane levels with our digester, but we are creating a negative carbon footprint by using clean-energy fuel cells.
Left over solids from the digester process get reused all over the farm as bedding for the cows.