When the weather starts cooling down we immediately pull out the apples and cinnamon to make this yummy breakfast treats.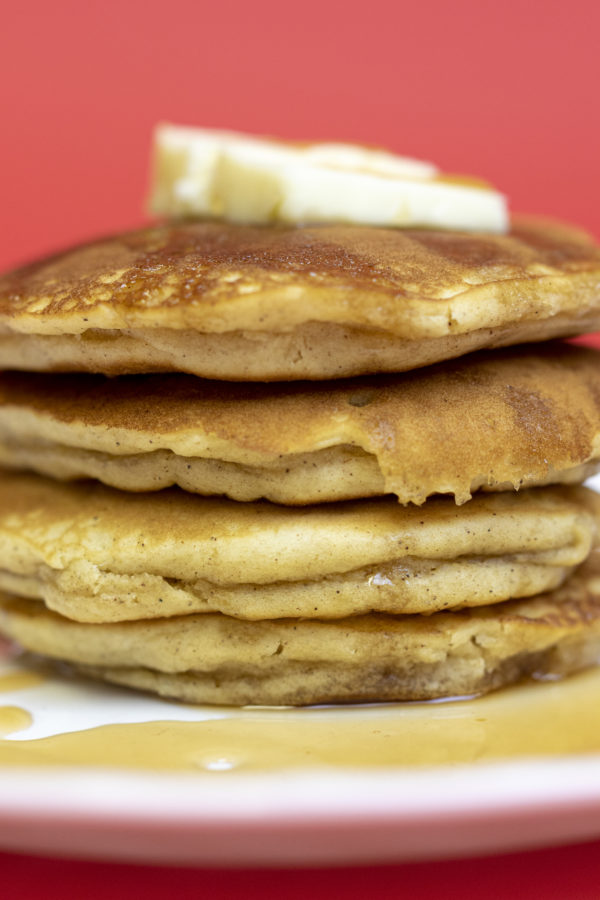 Apple Cinnamon Pancakes
Ingredients:
– 1 1/4 cups all-purpose flour
– 1/2 tsp. baking soda
– 2 tsp. baking powder
– 3/4 tsp. salt
– 2 Tbsp. granulated sugar
– 1/4 cup unsweetened applesauce
– 3/4 cup Producers Buttermilk
– 3 Tbsp. vegetable oil
– Pinch of cinnamon
Instructions:
– In a large bowl mix together all of the dry ingredients.
– Add applesauce, buttermilk, and oil to dry ingredients stirring until moistened.
– Lightly spray griddle with cooking spray and heat to a moderate temperature.
– Turn pancakes and cook the other side. Cook well until the pancakes is browned and cooked through.
– Serve with Producers Butter, warm syrup and ENJOY!