STRAWBERRIES AND CREAM CREPES
Need a "crepe" recipe for your mom? Grandmother? Crepe-lover in your life? Try these Strawberries and Cream Crepes for the perfect breakfast in bed.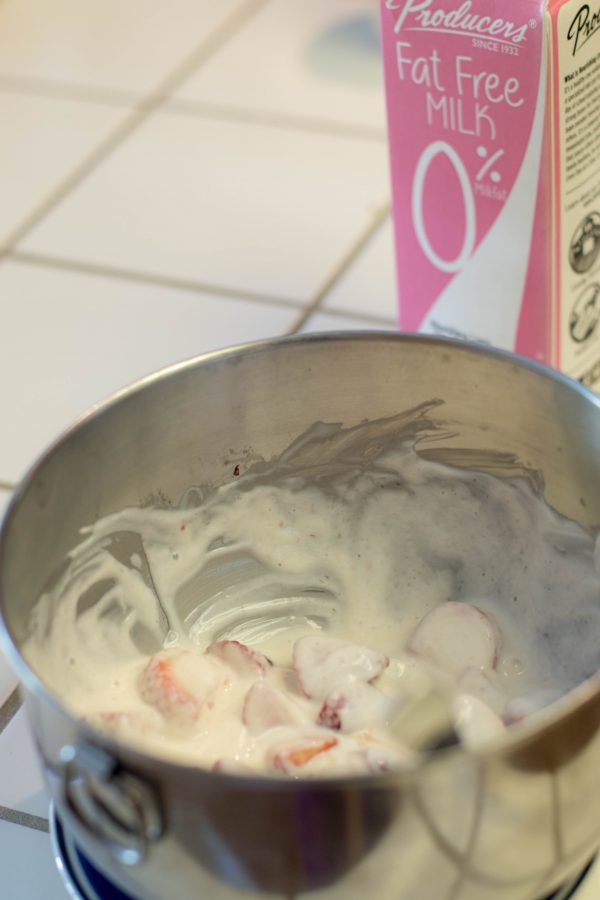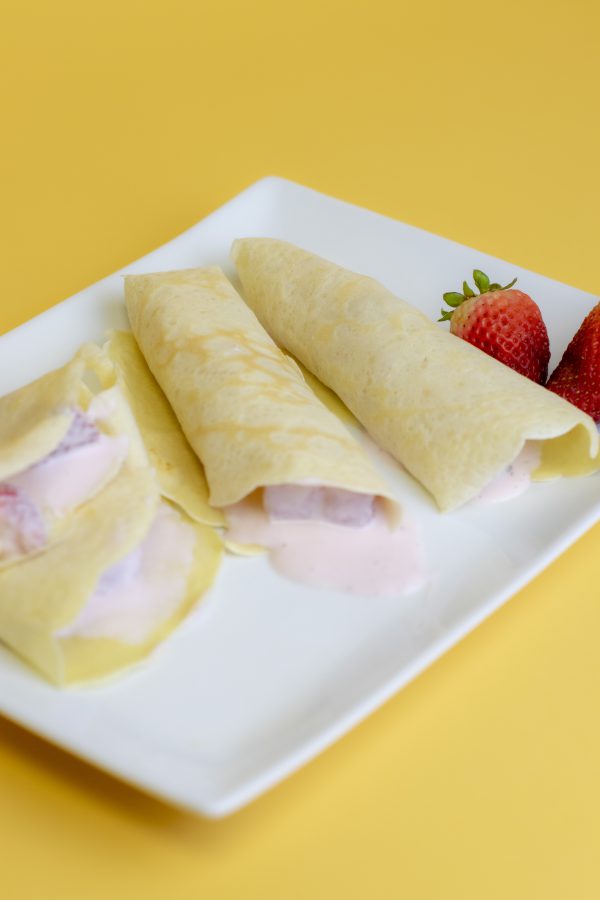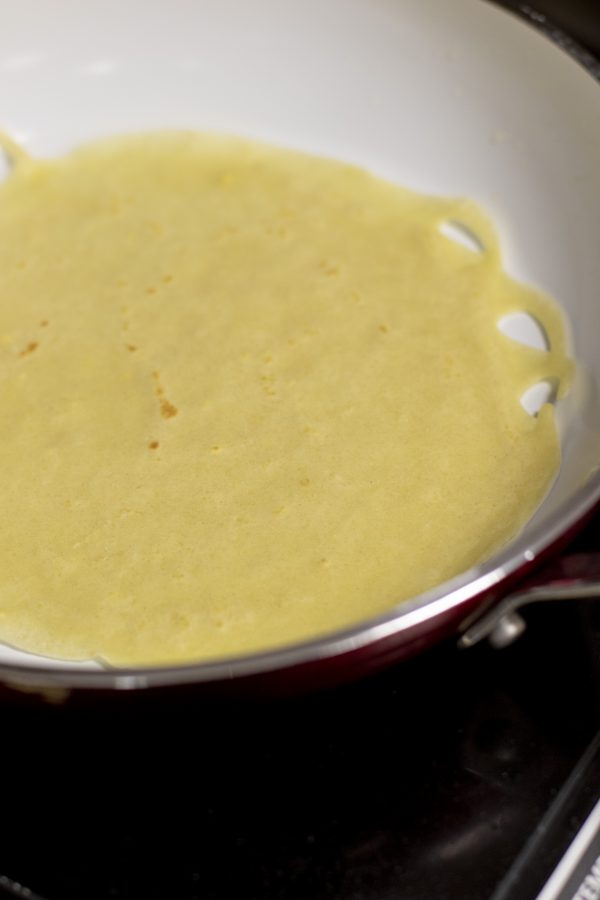 Strawberries and Cream Crepes
Ingredients:
Crepes
– 1 cup all-purpose flour
– 2 Producers Eggs
– 1/2 cup milk
– 1/2 cup water
– 1/4 tsp. salt
– 2 Tbsp. Producer Butter
Filling
– 2 cups strawberries
– 2 Tbsp. Sugar
– 2 Tbsp. Producers Vanilla Yogurt
– 1 tsp. Vanilla Extract
Instructions:
Crepes
– In a large mixing bowl, whisk together the flour and the eggs.
– Gradually add in the milk and water, stirring to combine. Add the salt and butter; beat until smooth.
– Heat a lightly oiled griddle or frying pan over medium-high heat.
– Pour or scoop the batter onto the griddle, using approximately 1/4 cup for each crepe. Tilt the pan with a circular motion so that the batter coats the surface evenly.
– Cook the crepe for about 2 minutes, until the bottom is light brown.
– Loosen with a spatula, turn and cook the other side. Serve hot.
Filling
– Cut strawberries into quarters.
– Combine the strawberries into a bowl with the rest of the ingredients and mix to coat evenly and set aside for 15 minutes.
– While mixture soaks make your crepes.